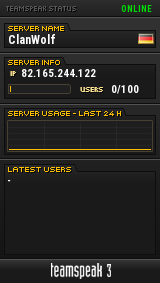 C3
S1 / R72 [~14h]
| | | |
| --- | --- | --- |
| - AlfredBester | 7.2.104 | > 60m |
| - Garvain_Sinner | 7.2.104 | > 12h |
| - Alex_Cross_X | 7.2.104 | > 12h |
| - Meldric | 7.2.105 | > 12h |
| - EvieFrye | 7.2.104 | > 12h |
| - Werner | 7.2.102 | > 12h |
| - Dr Rodney McKay | 7.2.102 | > 12h |
| - KERNREAKTOR | 7.2.102 | > 12h |
| - PaulMeyers | 7.2.102 | > 12h |
| - GottLanger | 7.2.102 | > 12h |
| - misa | 7.2.102 | > 12h |
| - C91 | 7.2.102 | > 12h |
| - Rot5 | 7.2.102 | > 12h |
| - Liam | 7.2.102 | > 12h |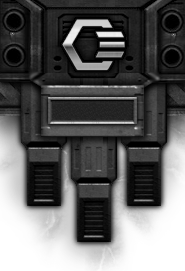 7.2.104


Spirit Guide - Clan Ghostbear


B e d a n k e n
Für diesen Thread bedanken sich:




Autor
Spirit Guide - Clan Ghostbear
1 # 2
Hoshi Toranaga



Beiträge: 25


Eingetreten: 10.11.16




Status: Offline


Warn:

| | |
| --- | --- |
| 12.03.2018 15:25:00 | |

StarCommand Office (at Artificial Gravity),
Aegis-Class Warship "Spirit Guide" (Beta Galaxy, "Spirit Warriros" HQ),
Eguilles System,
Clan Ghost Bear Invasion Corridor,
6th March 3053


StarColonel Thorghal Jorgensson sat at his piano jotting down notes on the paper on top of the instrument. It was an awkward sight as this tall man, with his large muscles and battle scars, covered in a fur was sitting in front of such a classical instrument, but that was the way of the great work.
StarCaptain Irina Tseng entered silently and spoke in a low voice "StarColonel, sorry to interrupt."
Thorghal raised his head without looking at her, "Hmm, if it is important it is no interruption, pos?"
"Pos, StarColonel. So I get to the point. Clan Wolf has declared for Utrecht and wants to take the planet from us. The planet falls into our Clusters responsibility, but of course you know this."
"Pos, and we will not let it come to any those dogs taking the system from us. But I also do not want to waste resources on those dogs. Tell the puppies, we are bidding a single Star to defend the planet. I want one of the StarCaptains, maybe you, to lead the fight. You shall commence the bidding for that star and tell me which StarCaptain won the bid. Ah I know how this ends." He wrote down another line of notes.
"Anything else?"
"Neg, StarColonel I will call the Captains.", Thorghal knew that she was flinging her hair and bear fur cape, without looking. He smiled as he pressed the intercom button to the ships bridge, "Captain, destination Utrecht, begin jump preparations immediately.", he did not wait for the reply as he jumped to his feet. Enough piano, what he now needed was a fist fight...
Autor
RE: Spirit Guide - Clan Ghostbear
2 # 2
Hoshi Toranaga



Themenstarter
Beiträge: 25


Eingetreten: 10.11.16




Status: Offline


Warn:

| | |
| --- | --- |
| 15.03.2018 13:11:50 | |

StarCommand Office (at Artificial Gravity),
Aegis-Class Warship "Spirit Guide" (Beta Galaxy, "Spirit Warriros" HQ),
Utrecht System,
Clan Ghost Bear Invasion Corridor,
12th March 3053


Star Captain Irina Tseng entered the office, her Mech cooling suit was partly torn, her face showed several scratches and she only gave a slight limb, even though she already knew he knee was hurt. No matter she did not show any of the stinging pain she felt, she was no freebirth and she had been clawed properly.
"StarColonel, the system has been defended."
Thorghal lifted his head from the monitor, he did not show he already knew from the telemetries and reports on his screen, he wanted to hear it from her.
"Very good StarCaptain, report."
"As you know I won the bidding by giving up my light mech for a IIC garrison light and trading my 2 assaults for heavy mechs. So I had 2 heavies, 2 medium and one, well almost light mech. The dogs were so decent to at least attack with the same tonnage, but of course all first line mechs. As the battle ensued in the city, they could not however bring their whole range advantage into play, but got our IIC and StormCrow rather quickly. The IIC got completely destroyed, the other mechs got beaten hard. At the end it was 2 on 2, but my Nova was already baldy beat, I could take out all of them but I saw the enemy Timber pilot eject just as I myself had to push out, destroying my Nova completely. The explosion took me a bit of course but I managed. PointWarrior Sulda also had nothing but paper over his reactor core, now facing the enemies StormCrow, but he was able to lure the overly confident puppy into an ambush and took him out. I have to admit is was closer than I would have liked, I take full responsibility."
Thorghal nodded, "Yes you do, but I also wanted to see how the other Captains do. Star Captain Valadun is an idiot, I saw his final bid and he knew you would take it. He only made it to hurt you and unfitting a clawed bear I saw in his face he never intended to fight. This is not what bidding is for and he now has done it several time, aff? I told him to resolve this rivalry but he did not, aff? So what are you going to do about this?"
"I move for a trial of grievance.", she said proudly.
"You are hurt however."
"I am fine, I can destroy this pretender on one foot."
"You know all the consequences, aff?"
"Aff."
"You have ruled out all other options, aff?"
"Aff."
"So shall it be, I will inform the Khan and the Loremaster and will petition myself that your Trial of Grievance shall be held as soon as possible. As is our tradition and as is our duty as warriors," Thorghal stood up,"Seyla!"
"Seyla!", Irina answered then turned and walked out. As she heard the door close behind her she put her sleeve across her mouth, so nobody could hear her scream of agony due to the pain in her knee getting worse every second. She almost colapsed, but she knew she had to make it to the med station on foot. As is the way of the bear.
Offene Rollenspiel-Threads